Aktuelles
Tanzworkshop mit Meet & Greet: LaVelle Smith jr. - der ehemalige Choreograph - kommt zum 3. Mal in´s 8COUNTS Geldern. Am 11. November 2023!
Original Michael Jackson Choreographie inkl. 30 min. Autogramme und Fotos!
Lasst euch diese einmalige Chance nicht entgehen, egal ob Fan oder Tänzer!
59 € pro Person für 8COUNTER, 59 € pro Person für Nicht-8COUNTER, ab 8 Jahre bis Ende offen!
Hier geht es zum Anmeldeformular.
Über LaVelle:
LaVelle Smith Jr is an American choreographer. Known for his work in the music videos of singers such as En Vogue, Michael Jackson, Janet Jackson and Beyoncé Knowles, Smith has won the MTV Video Music Award for Best Choreography five times.
Smith had originally wanted to pursue a career in drama, auditioning at the Youth Performing Arts School in Louisville, Kentucky. Upon failing the audition, Smith was given the option to study dance. Graduating from YPAS in 1983, Smith moved to Chicago and was employed by Gus Giordano in the dance troupe Giordano Jazz Dance Chicago. Unhappy with the level of pay, Smith auditioned for numerous dancing roles, whilst facing racial prejudice. "When that happens, you realize that you have to be even better or move to L.A. where it doesn't matter," he said later.
Noticed by singer Michael Jackson, Smith landed a job as a dancer before becoming his choreographer. Smith worked on three of Jackson's world tours; Bad, Dangerous and HIStory. He also worked as a choreographer in Michael Jackson's Ghosts, and for the musical Thriller - Live.
Smith appeared on the concert tours of The Rolling Stone's, Diana Ross and Janet Jackson's Rhythm Nation 1814 Tour. Smith also worked for Victoria Beckham after the Spice Girl made a return as a solo artist.
Smith was awarded four MTV Video awards for co-choreographing En Vogue's music videos "My Lovin'" (1992), "Free Your Mind" (1993), "Whatta Man" (1994) and Michael Jackson's duet with sister Janet, "Scream" (1995). The music video for Beyoncé's "Crazy in Love" won Smith his fifth MTV Video Music Award for Best Choreography in 2003.
His other awards include a SSDC Bob Fosse award and an Emmy award. Smith was also the youngest inductee into the Millers Gallery of Greats.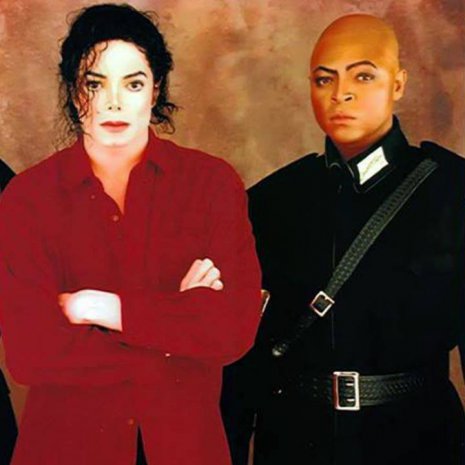 GEWONNEN UM ZU GEBEN In der vergangenen Saison hatten wir ein etwas anderes Gewinnspiel für euch ausgeschrieben:..
mehr..
1. Sammelaktion im April 2016: 820,00 € 2. Sammelaktion im Juni 2016: 2.098,21 €  Beim..
mehr..